#431: A narrow path - 2017-08-16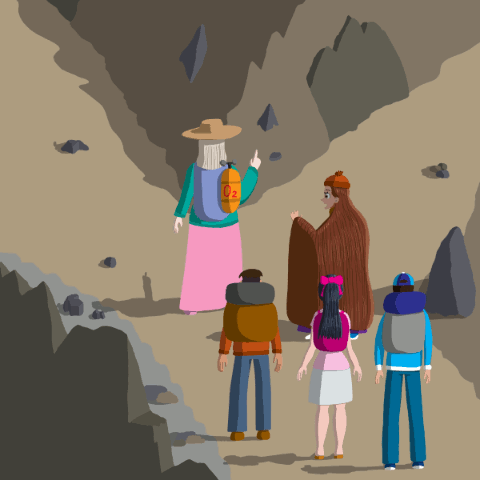 María:
This way! Keep walking up!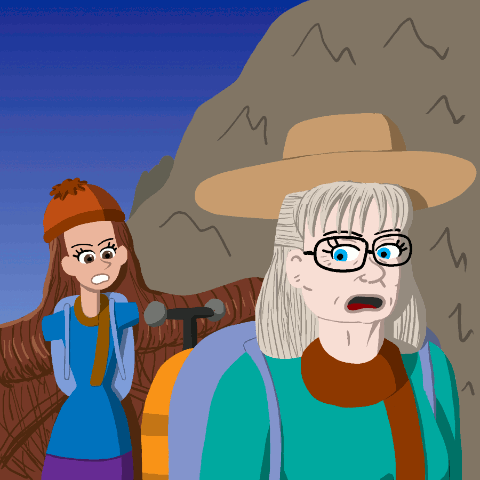 Eliana:
The path is too narrow at that side of the mountain! There are some ugly protusions! Are you sure that it's that way? Isn't it too dangerous?
María:
I've passed many times through that path! No problem, we can make it! Also, you can fly! Why do you worry so much?
Eliana:
I mean, my siblings!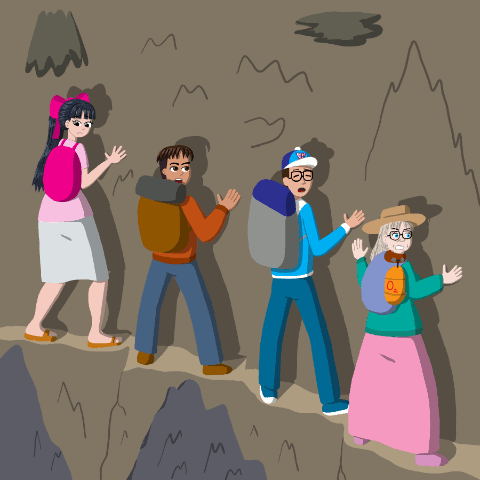 Hugo:
María! Let's go back instead!
María:
Easy there, Hugo! It's not hard! Not much left to go!
María:
When you reach the end, just jump to the right, to the lower platform!