#439: Unavoidable - 2017-11-17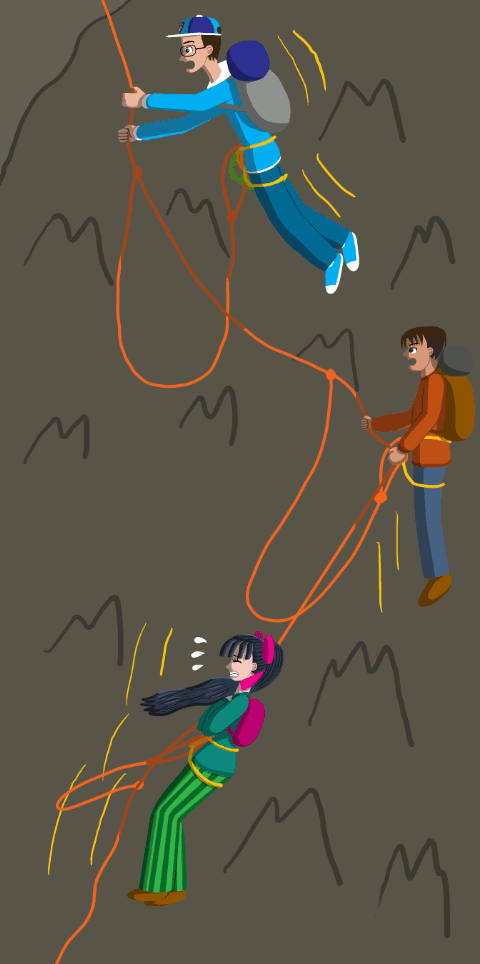 Pedro:
… We should better say our prayers, because the three of us are leaving now.
Rosa:
NOOO! IT'S IMPOSSIBLE TO PREDICT THE FUTURE! HOW DID SHE KNOW THIS WOULD HAPPEN!?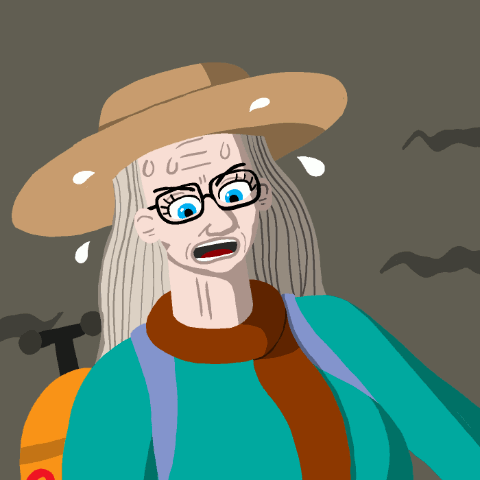 María:
DON'T SPEW OUT TOMFOOL­ERY! AS LONG AS YOU'RE TIED TO YOUR HAR­NESSES, IT ALL WILL BE UNDER CONTROL!
Eliana:
What the heck is going on! I can't see anything from here!
María:
Try to swing yourselves until you can reach the rock wall, and cling to it until help arrives!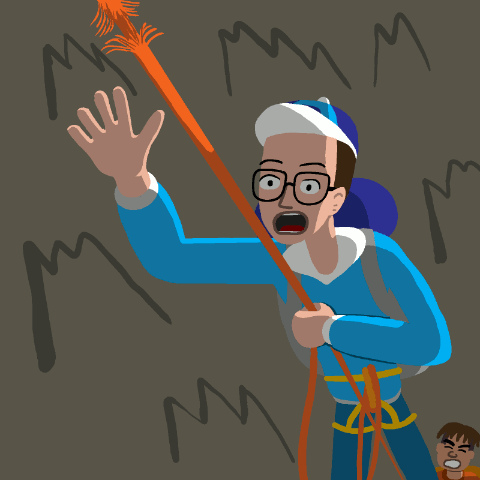 Hugo:
OH, NO! THE ROPE IS BREAKING!
María:
IMPOSSIBLE! THOSE ARE NEW ROPES!
Pedro:
HURRY UP, HUGO! WE'RE GOING TO FALL!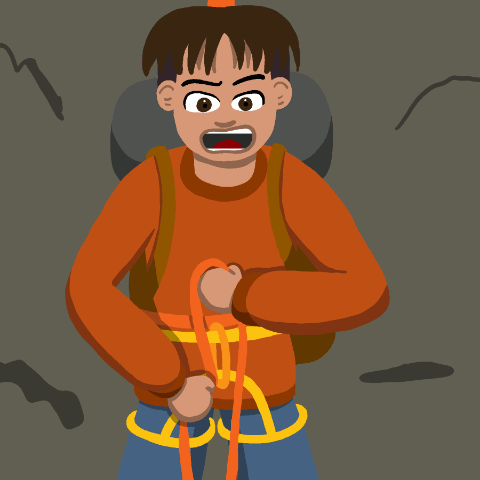 Pedro:
COME ON, ROSA! CLING TO THIS ROPE! I WILL PULL YOU UP!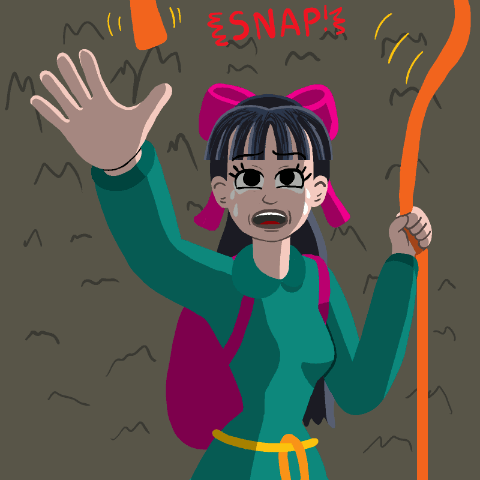 Rosa:
I LOVE YOU ALL, SIBLINGS…