#326: Pictures of you - 2014-06-27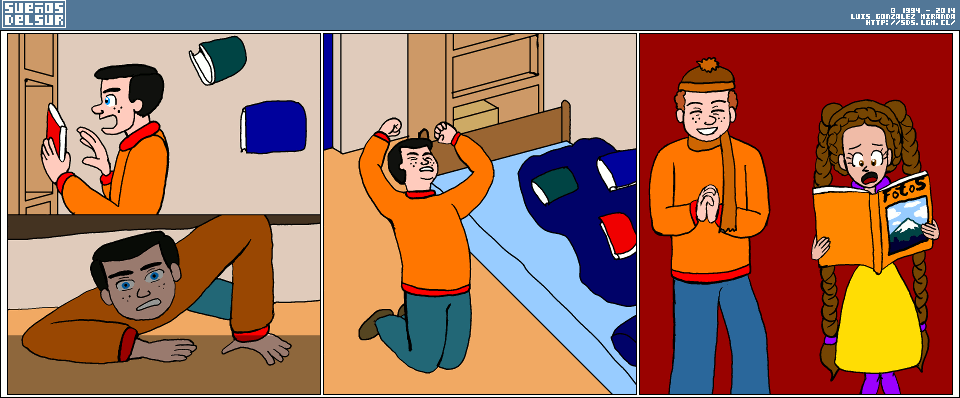 It's not there! It's not there!
The photo album... Who took it away!?
NOOOOOO!
Holy God! I had no idea that he had so many photos of mine! Thanks!
Thanks to you! Paola was quite impressed!
If what you say is true, I think that Cristián has a lot to learn from you!