#341: Fight of big dogs - 2014-10-03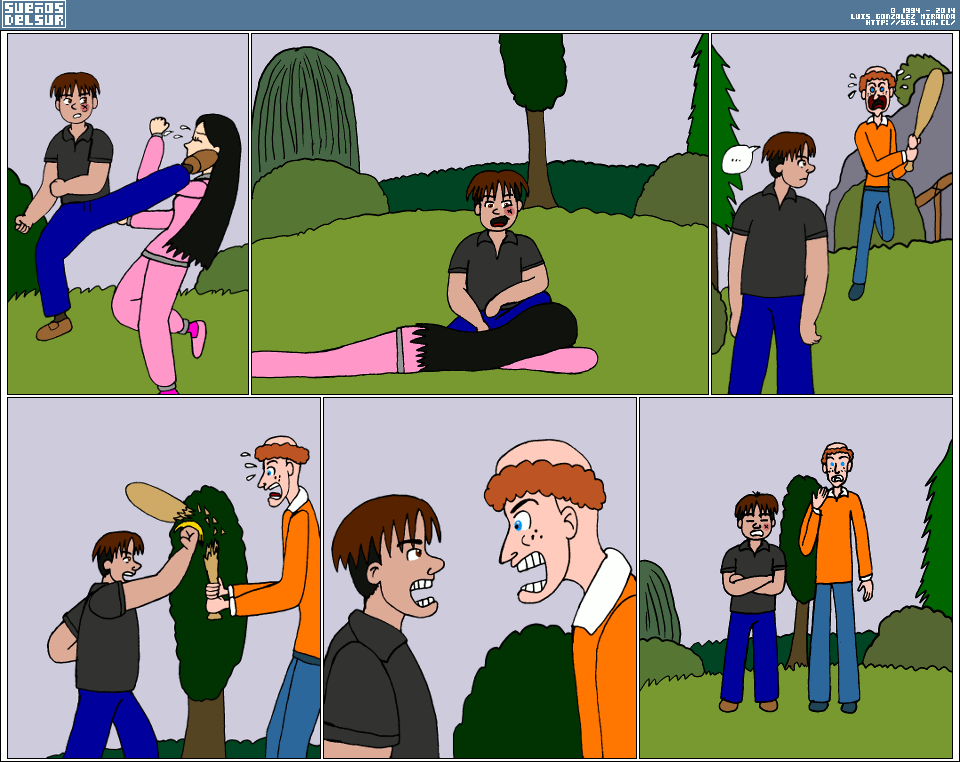 Pedro:
Darn... What can I tell you? Is this not what you wanted? First you asked me to train with you, and later to fight seriously. You accused me of holding back, I warned you that I might hurt you, but you insisted in asking me to fight with my full power. And so I did!
Li Xiaoshang:
I can't believe it! You're only ten years old!
Pedro:
So? You know that I'm very strong for my age! Or did you forget what Héctor said about me?
Li Xiaoshang:
I let myself be fooled by your conceit! Often, guys like you are not as good as they think!
Pedro:
Well, I don't mean to offend you, but I don't think you're the hum­blest girl that I know.
Li Xiaoshang:
Ow, that would be your sister! You know what? Just leave me alone
Pedro:
I shouldn't. I should accompany you back home.
Li Xiaoshang:
LEAVE ME ALONE, DAMN IT!
Pedro:
What's wrong with you, Eduar­do? Do you now think that you can fight with the big dogs?
Eduardo:
I don't care if you're stronger! I won't let you harm a defenseless girl!
Pedro:
Here the only defenseless girl is you, weakling! Li is a great fighter, and she wanted to train with me! Right, Li?
Pedro:
Oh, she's gone! I'll have to get ready, because next time it'll be even harder!
Pedro:
Did you know? Li practices chinese mar­tial arts. Her family has an academy to the east of the town.
Pedro:
By the way, what did you pretend with that puny baseball bat? To impress her? Don't waste your time!