#411: What's another birthday to me? - 2016-05-26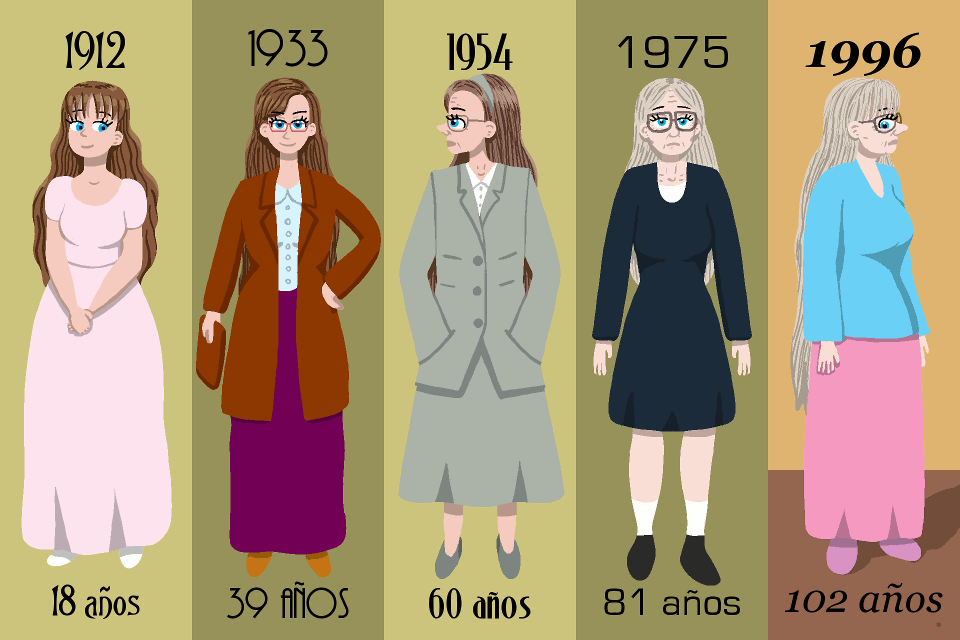 Talca, February 3, 1996.
The plan was to take the first bus to Chillán, which would depart at six and a half in the morning. At six o'clock, all the guest, including Eliana, were awake and ready to leave.
They had already talked with Ester the day before, but even so she made a last attempt at making them stay for another day at the house.
- María... - she insisted - Sure you aren't going to celebrate your birthday?
- No. Why? - María replied, quite indifferently. - I didn't celebrate my centenary and you expect me to celebrate my 102. In fact, I didn't remember that it was today. Or rather, I didn't want to remember. I thank you for your preocupation, but to be honest I don't care.
- Darn... You're going to leave me on my own again! Lucas is not at home again!
- Oh dear, Ester, Ester! I don't know how you're going to grow old! You know very well that we women live more than men, and more often than not we end up burying our husbands! I'm telling this to you as someone who has been a widow for thirty six years!
- Please don't tell me these things! I'm just 55! I'm still too young to become a widow!
- That's not your choice, Ester! Perhaps you'll be lucky and you get to leave this world first, though I sincerely doubt it, given how your vitality compares with that of my grandson! One has to treasure every moment shared with those we love, because any one of these moments could be the last! Also, being alone is not that bad, once you get used to it!
- You have no right to say that to me! You've been mourning for over fifteen years!
- More than that, as I have had to bury many of my relatives. My parents and siblings departed at a very young age, and Andrea is the only one of my children that's still alive, and I'm not quite sure about it, as I haven't seen her in quite a while. But it's not the same... rather, during all these years I have lived a more or less normal life, and I have endured well on my own. And I expect that some day, if you end up living alone, you'll be able to do so.
- A normal life...
- Anyway, Ester, we already bought the tickets, so we're leaving now. Hey! Are you all ready?
At six and a half, the bus left without delay. Ester saw the bus leaving, with tears on her eyes.
- ... I won't be able.