#434: The slippery rabbit hole - 2017-10-02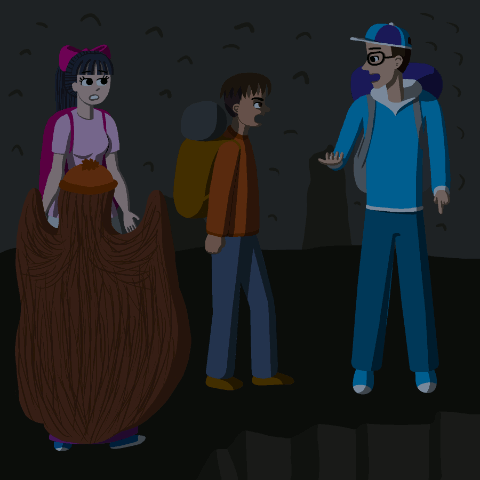 Pedro:
What's going on? Where is María?
Hugo:
Dunno! She threw herself down that hole! What are we doing now?
Pedro:
Huh!? Will you make a little guess?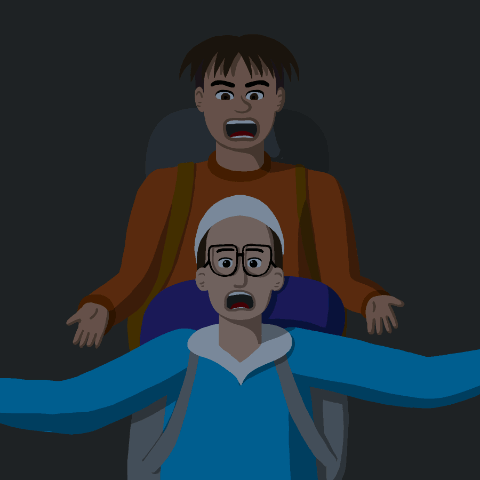 Pedro:
WE NEED TO FOLLOW HER!
Hugo:
WHAT!? No, Pedro, wait! NOOOOOOO!!!
Pedro:
YOU FIRST, ELDER BROTHER!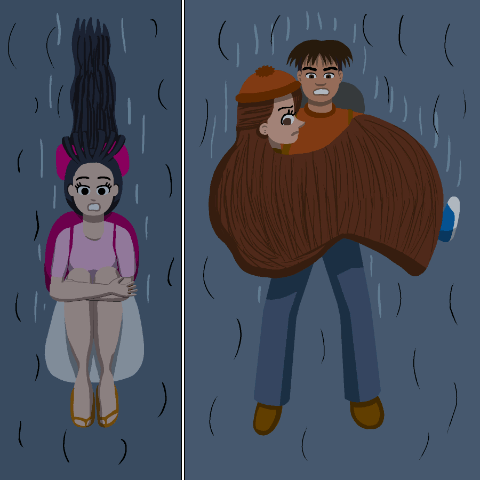 Rosa:
This hole is so slippery! It's so scary!
Pedro:
It's quite cold here! I think that it wasn't a good idea!
Pedro:
There's a light at the end of the hole! We're almost there!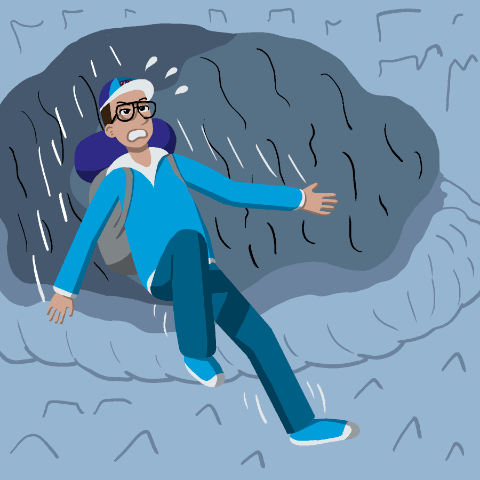 Hugo:
... BUT WHAT THE HELL!?
María:
HUGO! WELCOME TO MY SECRET PLACE!
Hugo:
YOU'RE TRULY SICK IN THE HEAD, MARÍA!