#450: Emergency flight - 2019-08-12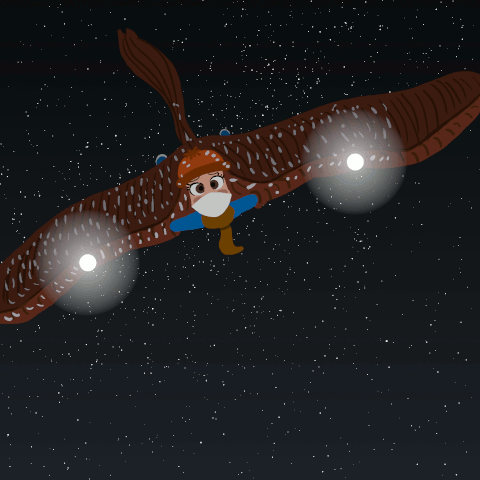 Eliana:
I AM FREEEEZING TO DEAAAAATH!!!
Eliana:
And just tonight had to be a New Moon! I can barely see anything in this awful darkness! The flashlights are useless!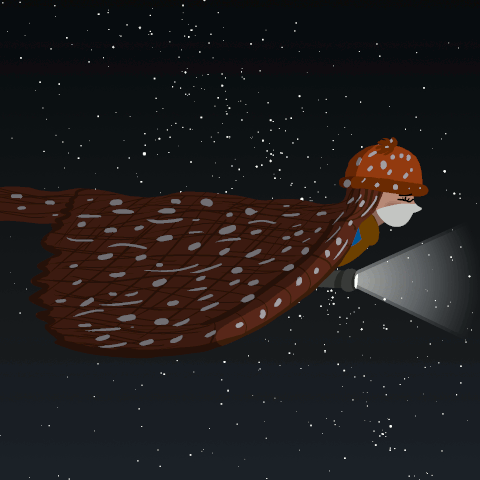 Eliana:
If we had a mobile phone, like that our grandparents have in Japan, it would be a a matter of a phone call, and they would come for us.
Eliana:
But no, we're a poor family from a forgotten town of a developing country. We have no access to these luxuries.
Eliana:
I am not flapping. The cold wind that comes from the south is carrying me like a leaf. It makes me feel lazy…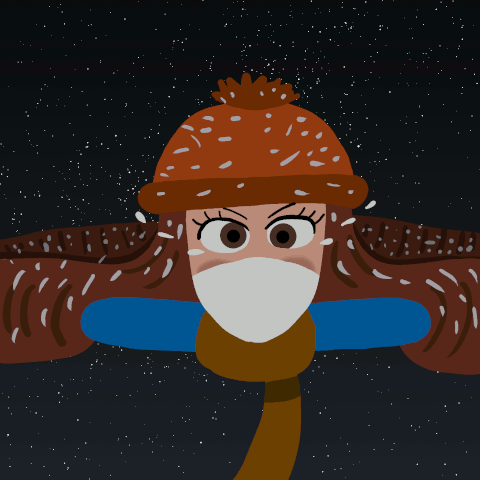 Eliana:
No, I can't relax now! I must continue regardless, even if I'm exhausted!
Eliana:
If I fall asleep, it will be the end! I will die shattered over the rocks! And Rosa will die too if I don't come back with help! But I can't keep this anymore! NOOOOO!!!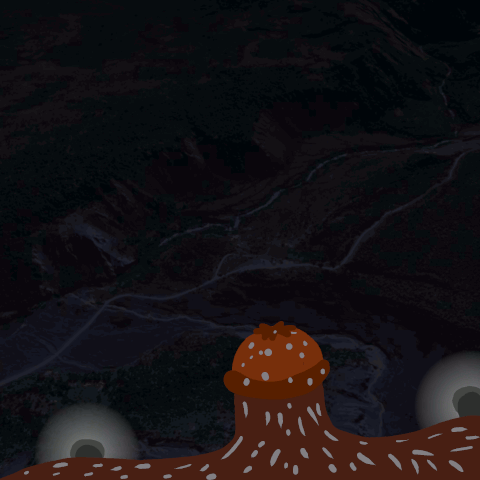 Eliana:
… Wow, I'm almost there. Hee… hee… Though, as usual, I gained too much altitude… Getting down from here will be a real feat… Oh, God.