#334: Dense meadow - 2014-09-09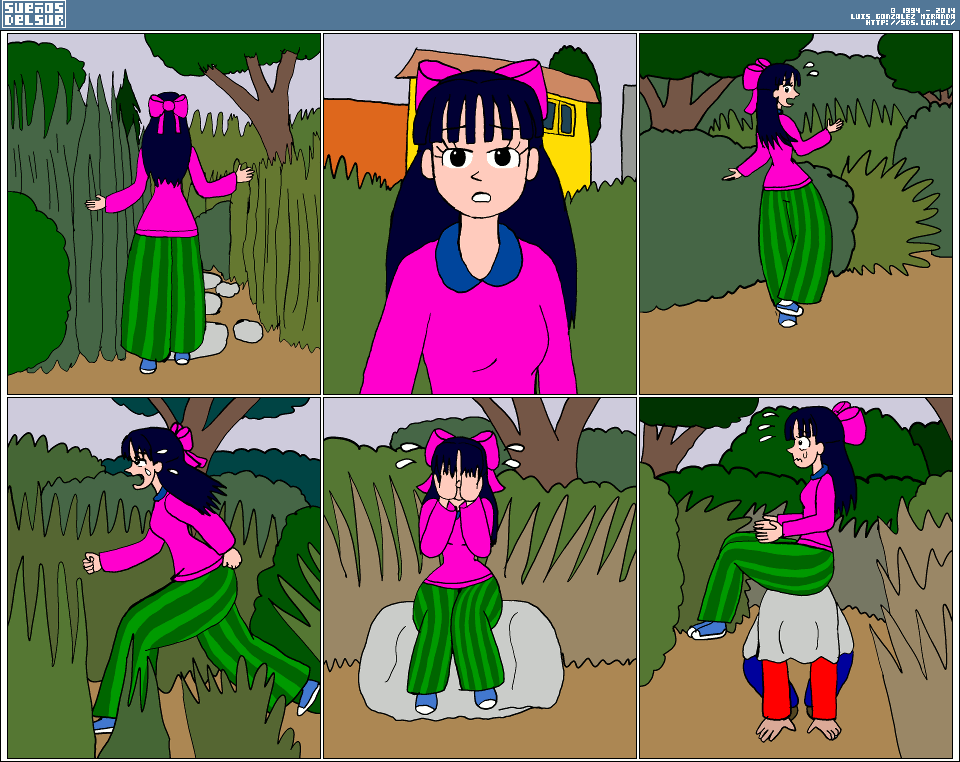 Doña María:
Until the eighties, I rented some space to a sports club.
Doña María:
In the past, there was a football field in this place.
Doña María:
This path leads to the "meeting hall".
Doña María:
Wait a bit for me! I'll go look for the room's keys...
Rosa:
... Huh? Where's everyone
Rosa:
Pedro? Eliana? Hugo?
Rosa:
KIDS! MARÍA! WHERE ARE YOU!?
Pedro:
Hey you! Who are you looking for?