#371: End-of-year meeting - 2015-05-27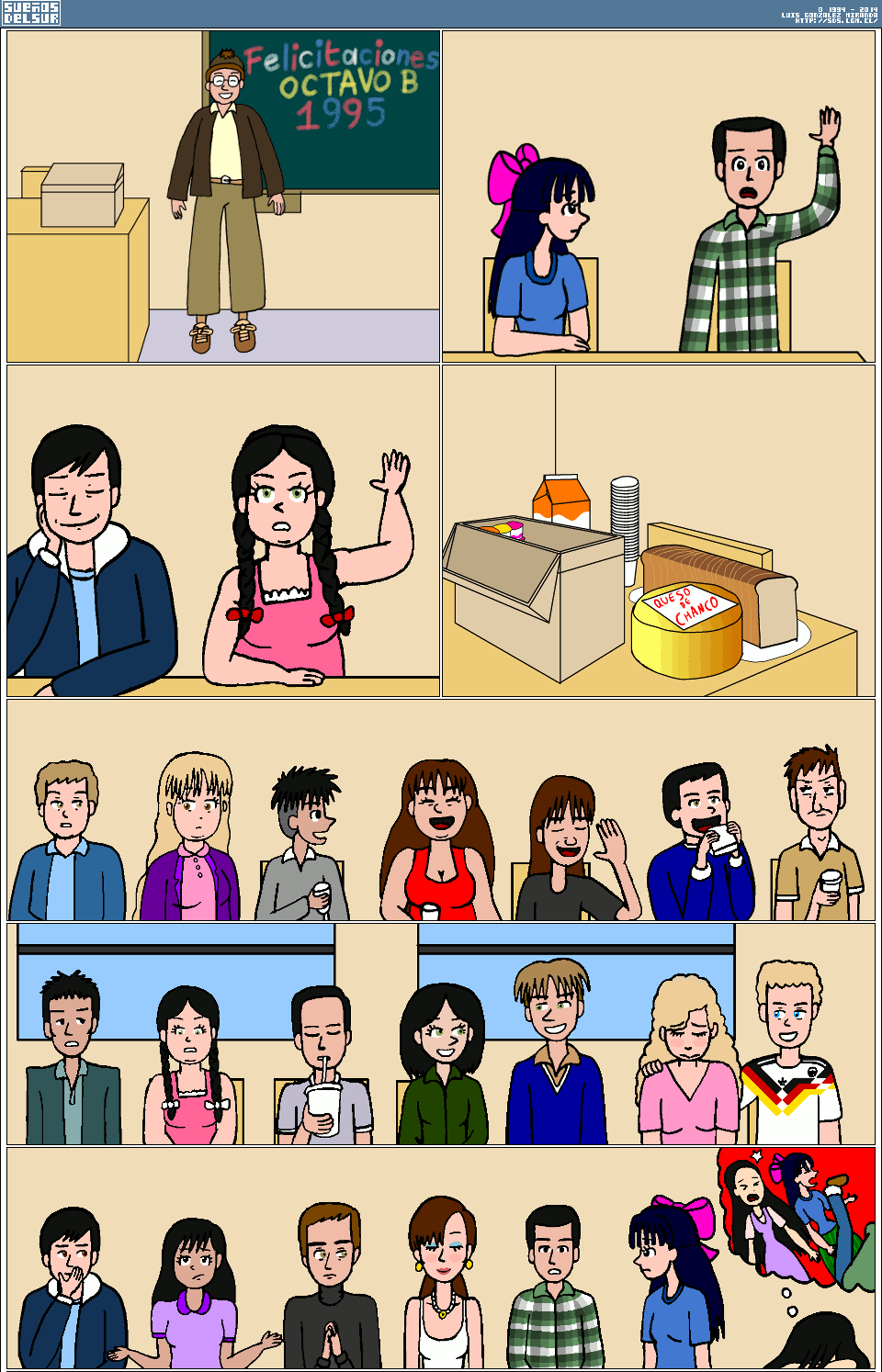 Profesor Muñoz:
Today I'm very proud of you all! For the first time in many years, all my stu­dents graduate together from Primary School! Because of this, I have a big surprise for you all!
Profesor Muñoz:
You're all invited, on December 16, to enjoy an entertaining and relaxing weekend at my grandfather's estate, in Chanco! I'll write my phone num­ber at the black­board, so you confirm your attendance! I will come on bus to pick up you all at the school entrance that Saturday, at eight o'clock!
Profesor Muñoz:
Don't miss this chance, because next year many of you will start walking separate roads! I don't like to gossip, but I know that many of you will go study in Talca and other cities! Also, it's free! Heeheehee!
Rafael:
Teacher! I'll be in Talca that day. Maybe if I take a bus to Chanco...
Profesor Muñoz:
It'll be much faster if you come here first. Also, from Cauquenes the bus only departs at noon, and we would have to go pick you up at Chanco's main square. You would arrive very late. Anyone else?
Emilia Riquelme:
Teacher... Is there a place to bathe? I say, so as to bring a bathsuit, towel and sunblock...
Profesor Muñoz:
Of course, there's a quite large swimming pool! Even though it were just farmland, you would have to bring sunblock anyway, because of the sun.
Emilia Riquelme:
That's true, teacher!
Profesor Muñoz:
Well, if there are no further questions... then I'll share the things we bought for our last end-of-year meeting.
Profesor Muñoz:
Place your desks in three lines, in the shape of an U, so it's easier to spend time together between all of you.