#444: Trapped inside the frozen pond - 2018-01-03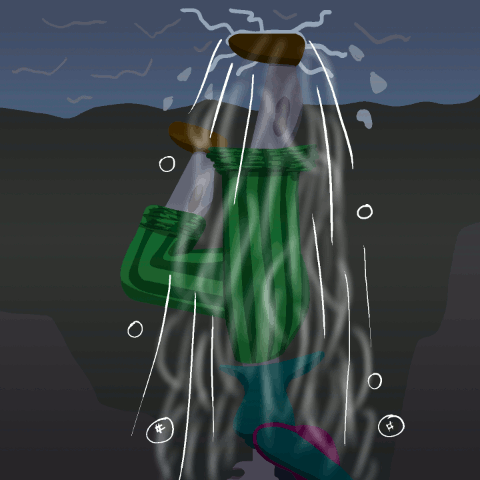 Rosa:
I will never break the ice this way!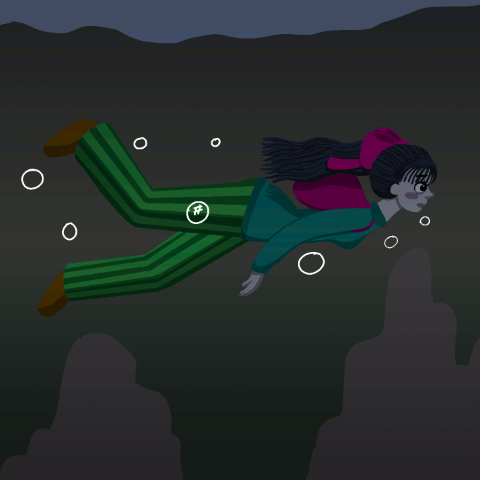 Rosa:
I can barely move. I feel very weak. I must have lost a lot of blood. And it's freezing cold here, I've never felt like this before.
Rosa:
And this chilling darkness! I can barely see anything!
Rosa:
But I must look for something that could help me get out of here. A stone, a stick, a rod, anything.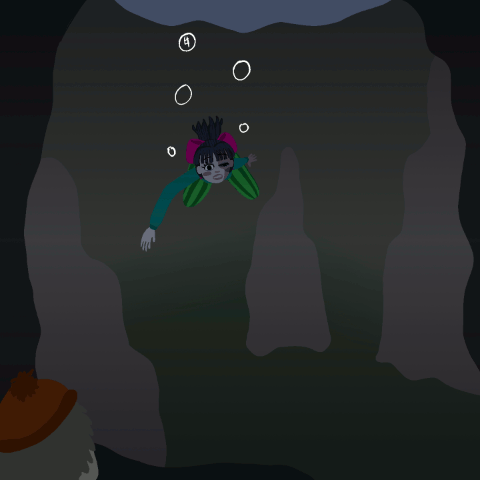 Rosa:
Wait a minute! What's that shiny thing there?
… A SKELETON!?
Rosa:
And it's wearing a woolen cap!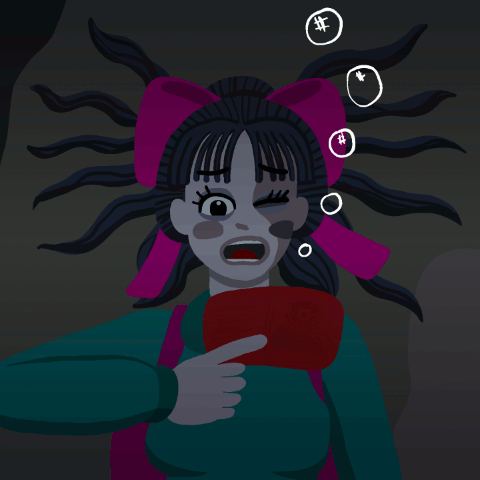 Rosa:
OH, HOLY GOD! NOW I UNDERSTAND WHY THE GREAT-GREAT-GRANDMOTHER ALWAYS COMES TO THIS PLACE!!!