#330: A trip to Chillán - 2014-07-21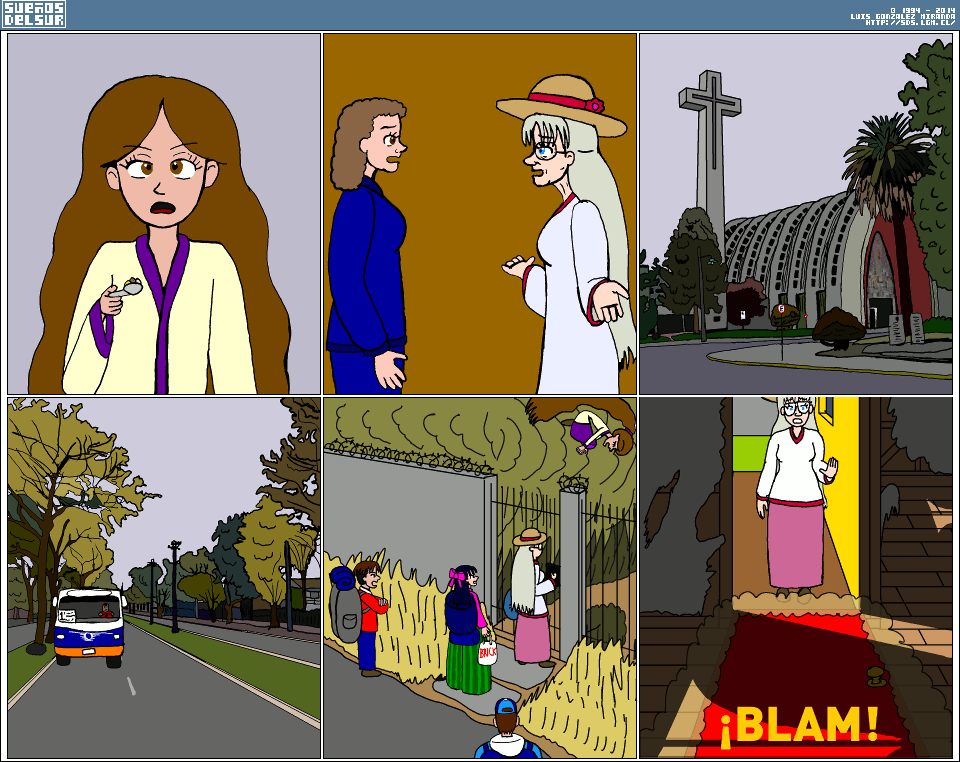 In fact, I'm the only one from my class who likes
cochayuyo
.
They don't know the nutrients they're missing!
They left, making a short stop at Talca...
Why don't you stay for longer?
I haven't been at home in quite a while; there must be a lot of clean­ing to do.
But Lucas is working away from the country, and I feel alone!
And they arrived to Chillán the next day in the morning.
After buying some stuff, they took a book southwards...
...to a rural zone in what's today the commune of Chillán Viejo.
Whoa, these shrubs have grown a lot!
Not as quickly as my hair, but yeah!
The house can be barely seen from here!
It'll take a while to clear the place!
(I want to go home...)
Oops...!
I hear mice! I don't want to enter that house!