#348: When you point with one finger... - 2014-11-25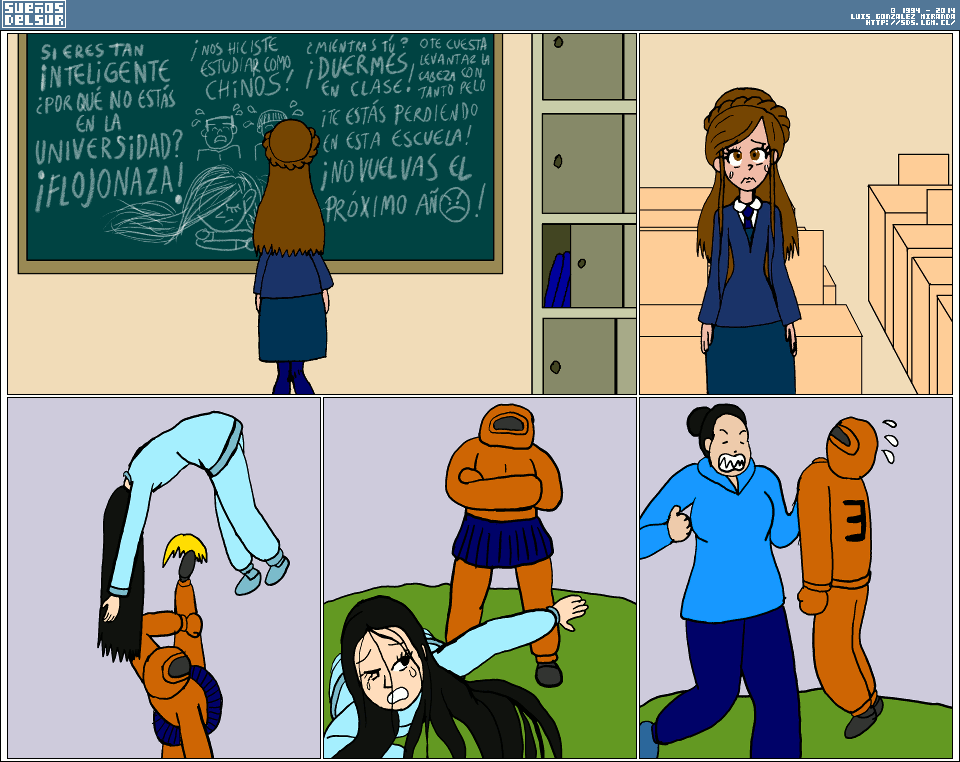 Blackboard:
If you're so smart, why aren't you at University? You're the laziest! ¡Yo made us study like Chinese kids! While you do what? SLEEP DURING CLASS!
Or maybe it's too difficult to raise your head with so much hair...
Blackboard:
YOU'RE WASTING YOURSELF AT THIS SCHOOL! DON'T COME BACK NEXT YEAR!
Eliana:
They're quite right...
???:
You called me for this, Li?
???:
To show me how you let yourself go?
Li:
Eee, master! I can't do it anymore! Let's stop this train­ing now!
???:
Hah! So haughty you looked before! So self-confident! Look at your­self now! You're crying just like her! If you only knew who is this girl who overcame you...!
???:
Myself I'm way below the level you pretend to reach!
???:
Sic semper superbīs... mihi quoque.