#350: Vocation - 2014-12-14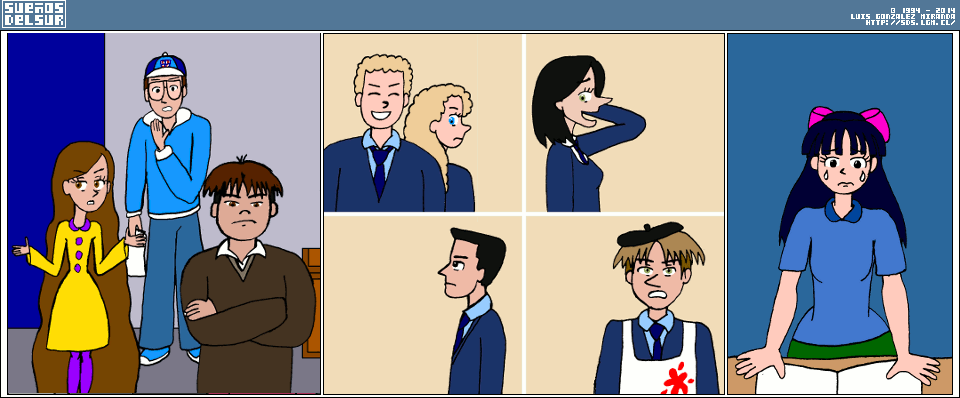 Hugo:
Yes, I could become an Electric En­gineer, but also an Architect...
Eliana:
At lest I know that I'll suck as an artist...
Pedro:
Driver, welder, builder, painter...
Pedro:
My hands can make great things. I don't need a test to know it.
Rodolfo:
Engineering and business! Great future!
Marcela:
Secretary? Me? Never!
Catalina:
I never thought that I could become an actress, but it would be great! Hahahaha!
Rafael:
I'm on the right track.
Arnoldo:
To make my par­ents hap­py, or to become a rebellious artist. My fate is to face a difficult dilemma.
Rosa:
Photographer, halfheartedly...
Rosa:
...And it seems that patisserie and gastro­nomy aren't...
Rosa:
So I lack vocation?