#351: Complications - 2014-12-24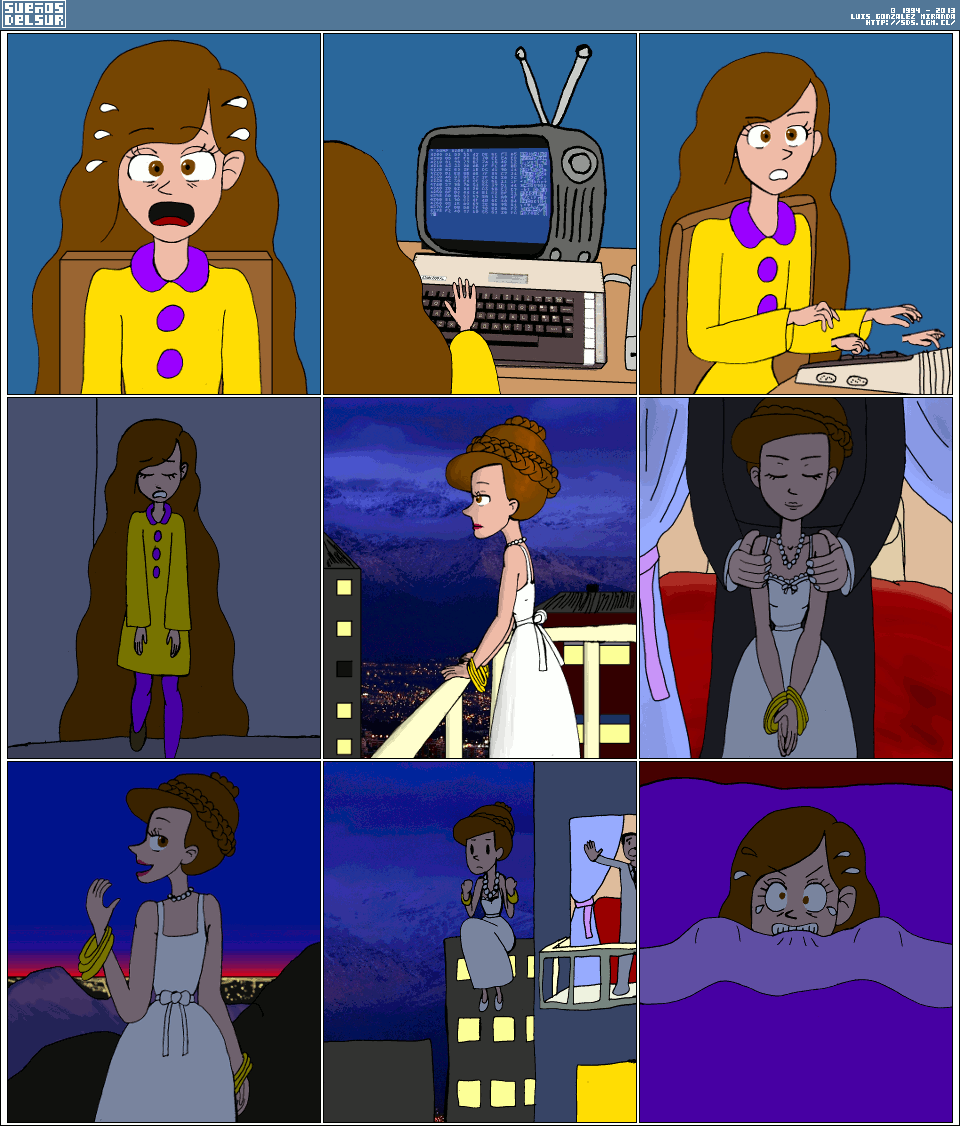 Eliana:
EEEEEEEE! I'm not in my bed! Where am I!? WHERE AM I!?
Eliana:
I fell asleep, working on S.A.P.O.C.O.P...
Eliana:
... but I don't remember anything of what I did...
Eliana:
What's this code? Did I write it myself!?
Eliana:
It clearly follows my style, and seems to work. But what does it do?
Eliana:
A 16×4 pat­tern table, a dictionary with 32 bit numbers and actions...
Eliana:
Whatever. I'm too sleepy.
Eliana:
I'll give that thing a look tomor­row. It's Sunday, after all.
Eliana:
My future apartment. The view is not at all bad.
Eliana:
Teehee, the hands of a man!
Eliana:
I think that I'm starting to like this dream!
Eliana:
GRRR! DISGUSTING LARDBAG! I'LL NEVER BE YOUR GIRL!