#359: S.A.P.O.C.O.P.'s awakening - 2015-02-26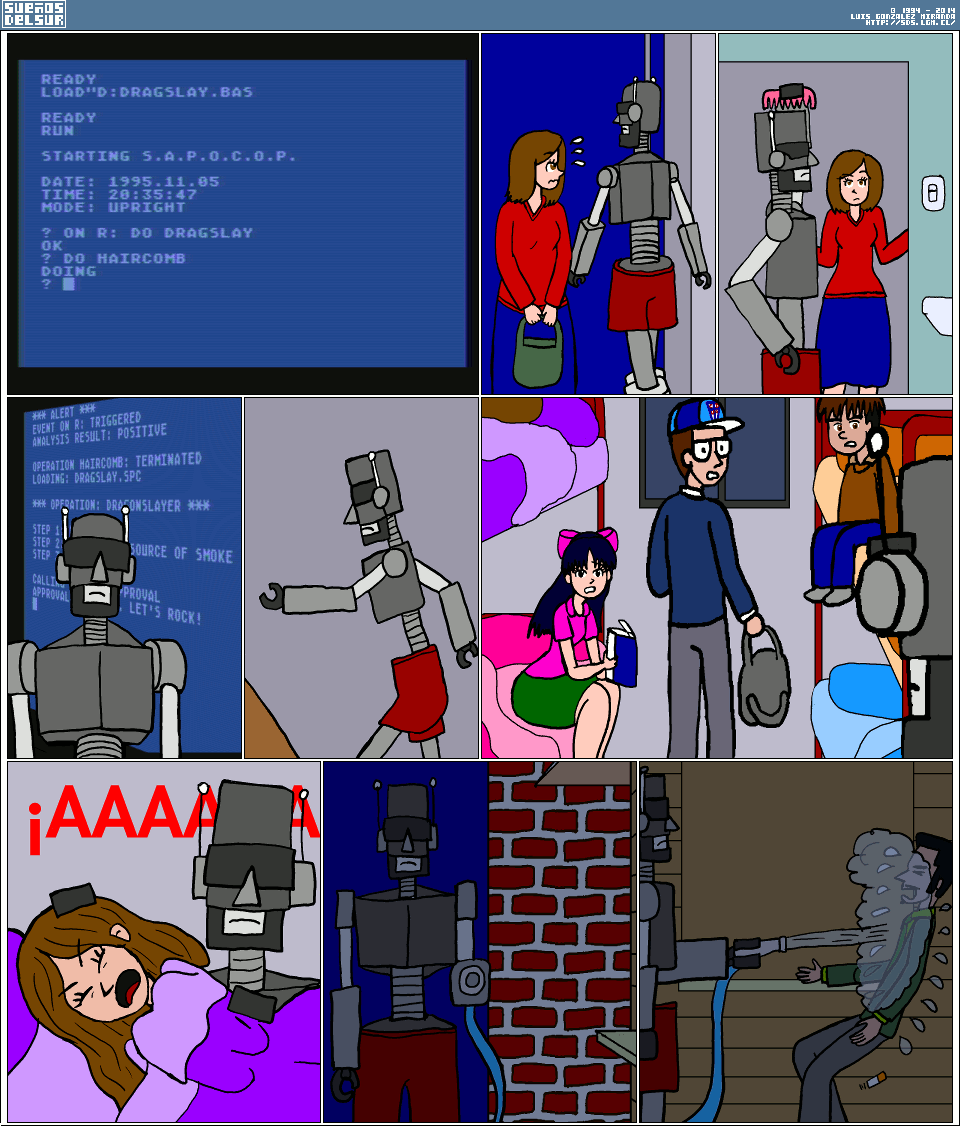 SAPOCOP:
Don't you think I'm pretty?
SAPOCOP:
RED ALERT! SMOKE DETECTED!
SAPOCOP:
Kids, please remain calm. A spark of fire has been detected at the house, so please evacuate the place.
Eliana:
No, SAPOCOP! What are you doing!?
Eliana:
Go put it out and let me sleep, you useless piece of scrap metal!
Juan:
What's going on, kids!? Why do much uproar!?
SAPOCOP:
Spark of fire detected! Extinguish it!