Hugo's current and former classmates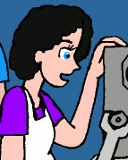 Carolina "Carola" Gutiérrez
Hugo's girlfriend, she joined the Industrial Mechanics program at the Polytechnic School. Very intelligent and skilled, she has a reputation for being outspoken and a good conversationalist, and also has a variety of peculiar talents.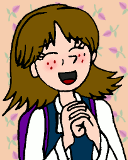 Andrea Méndez
She was in love with Hugo for a long time but never told because she's shy.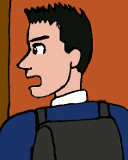 Gastón "Indio" Jiménez
Restless, impulsive, sociable, irresponsible, good conversationalist. He has gone on dates with several girls but never gotten a girlfriend.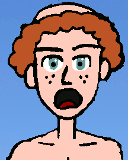 Eduardo "Exaggerator" Sepúlveda
He studies Electricity but likes Chemistry more. He's very dramatic and expressive, and likes to tell jokes and to perform social criticism.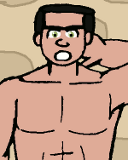 Francisco "Panchulo" Aguilera
His particular way of speaking comes from his Brazilian mother. He has a highly developed physique, but he's not very smart. He can be quite blunt if annoyed.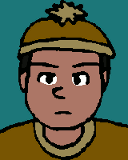 Rodrigo Dávalos
A young man of great weight, he likes to eat sandwiches and to listen to very loud rap and hip-hop music.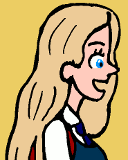 Sandra Kahn
Tall and beautiful, she's the sister of Marcela Kahn and the girlfriend of Christian Jaramillo.

Ximena Torres
Messy, intelligent, restless and original, she loves to play video games. She was a classmate of Hugo until the first year of high school, where she was part of the staff of "El Pantano", a school newspaper. Starting in 1995 she's studying in Concepción.